20 Apr

Past President Message: Ben Hawkins, 2015-2016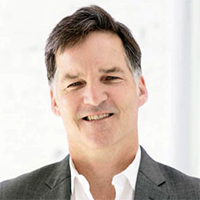 Welcome To North Toronto Hockey – Our 50th Season
To all our North Toronto Hockey families,
As we get ready to open the book on the 2015/16 hockey season, I wanted to say hello and welcome you all to the North Toronto Hockey Association's 50th season! Whether this is your child's first year or last at North Toronto or somewhere in between, or whether he or she is a house league player playing once a week or is on the ice several hours a week with one of our GTHL or Select teams, you are a part of the NT hockey family, and that means something.
What, exactly, does it mean? I think it means that you are part of a great minor hockey legacy in Toronto that's been fostering friendships, developing good sportsmanship and a healthy respect for, and understanding of competition, instilling discipline, and promoting physical fitness for 50 years. But North Toronto Hockey's most important contribution of all, after everything is said and done, is offering our kids the opportunity to discover the pure joy of playing hockey, which is something your children hopefully will enjoy for the next 50 years and beyond. If we accomplish this one thing – instilling the love of playing hockey in our children – then I think we're all doing our jobs as parents and/or hockey volunteers.
Speaking of volunteers, a big thank you to all of the volunteers and board members who have spent countless hours over the summer preparing schedules, finalizing budgets, registering players, and all the other many behind-the-scenes tasks required before the kids hit the ice.
And speaking again of volunteers, we still need parents of kids in our house league to step forward and volunteer for coaching or convenor positions. Please contact Chris Thompson at hl@nthockey.ca for more details.
Make sure to check out the details of our annual mid-September Used Skate and Equipment Sale, which are on the home page of our website. Don't miss out. It is worth participating as a buyer, seller or both!
Please make it a habit to continually check our North Toronto Hockey Association website which can be accessed by clicking www.nthockey.ca. The website is a valuable resource tool for all, especially for news of the upcoming 50th anniversary celebrations. We will be looking to bring alumni and current players together to participate in the festivities.
I want to wish everyone a very successful, enjoyable, competitive and injury free year. Please don't forget to introduce yourselves to Eric Anweiler and his arena staff who take great pride and care in running the best arena in the city of Toronto!
See you all at the rink.
Ben Hawkins
President
North Toronto Hockey Association