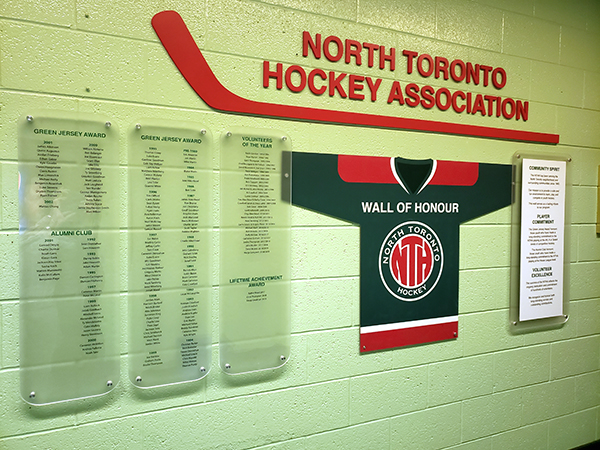 06 Apr

Green Wall of Honour – Call for Nominations!

The NT Alumni Committee is accepting nominations for the Green Wall Honour. This is an opportunity for long-time NT players that are "retiring" from their minor hockey career to be recognized for their dedication to the club. Players may be eligible for the following awards based on the below criteria:

Green Jersey Award Eligibility:

The Green Jersey Award is awarded to a player that has played NT Select and/or NT GTHL for at least 6 consecutive seasons culminating in their "retirement". Or a player who plays Minor Atom to Midget and missed 1 year of Competitive, but remained at NTHA playing House League during that year (7 competitive years of the preceding 8).

Alumni Club Award Eligibility:

The Alumni Club Award is awarded to a player (who does not qualify for the Green Jersey Award) who played a minimum of 8 consecutive years in Houseleague, or a combination of NTHA Houseleague, Select, and/or GTHL. This period culminated in their "retirement"

If you or someone you know fits either of these criteria, please send a note to Greenwall@nthockey.ca and provide the player's name, birth year, what level they played at (HL, Select or GTHL), which award they are eligible for and last coach's name. For more information, please go to https://nthockey.ca/about/#ab-alum.

GO NT!!!